Your student journey begins right here! Let's start searching!
Finding you a home in Brisbane. Best offers are available here.
Students
Register to get contact information for listings, save listings to your shortlist and more.
Already registered? Sign in now.
Finding Accommodation videos:
SCAM ALERT
Click here Scam Alert on how to spot a scam.
Respect and Safety
Disrespect, sexism, sexual harassment and sexual violence are not tolerated at QUT
Accommodation providers
Sign in
or
register
to list your accommodation.

The cost of adverts of affordable rental (weekly rent of $185 or less, all bills included, fully furnished) will be waived.
Limited to ONE LISTING PER PROVIDER.
All Terms & Conditions apply.

- Click here to register to submit your listings.
- You will be sent a payment instructions (subject to adherance to QLD rental laws).
- $10 for 4 week advert (T&C apply).
- Current QUT Students one free advert.
Welcome to QUT Accommodation Services
The QUT accommodation service provides students with:
information and advice on finding and securing accommodation
assistance if you have any problems arising from your accommodation.
The University recommends that you make arrangements to stay in temporary accommodation for the first 1-2 weeks when you first arrive in order to find a suitable longer term accommodation.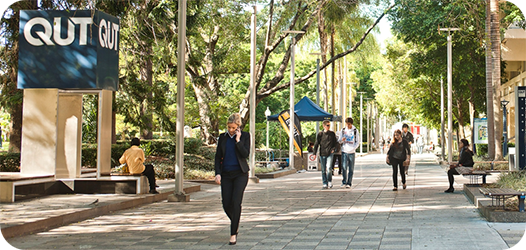 Always keep in mind the following tips to stay safe:
Never give money to a landlord when you haven't personally seen the property
Do not pay deposits or send money before you have personally seen the room
Never pay money through a funds transfer to someone you don't know
Don't trust emails that say "pay money and I will have the keys delivered to you"
Before renting a house or unit (Renting for Students):
Read the tenancy agreement thoroughly before you pay any money and before you sign it
Make sure you keep a copy of the agreement (RTA Form 18a in General tenancy agreement or R18 in Rooming accommodation)
Be clear about the rent – how much, when it must be paid, and what it includes (e.g. if utilities, water, furniture or yard maintenance are included)
Get receipts for any money you pay (bond or rent) (What is a bond?)
Get a copy of the Entry condition report (RTA condition report 1a or R1). Carry out a careful inspection on the property and mark everything you see and take photos of the condition of the property
If renting a room, find out about the house rules and any special rules written in the agreement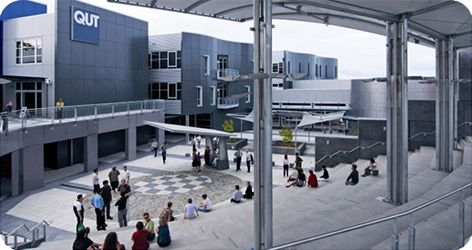 ---
How to get started
To search for accommodation

Click the "Rooms" tab to search for a room in share accommodation
Click the "Properties" tab to search for a vacant property to rent

To list a room/property for rent

Click the "Add a listing" tab and follow the prompts
---
SCAM ALERT
There are advertisements for accommodation currently in the market that are scamming/stealing from people looking for a place to stay.
If you come across an advertisement that does not look legit, or asks you to send them money, please do not fall into the trap.
Remember the old saying "If it looks too good to be true, it probably is!"
Please go to our Scam Alert page for more details on how to spot a scam and protect yourself.