Students
Register to get contact information for listings, save listings to your shortlist and more.
Already registered? Sign in now.
Finding Accommodation videos:
SCAM ALERT
Click here to learn how to spot a scam.
Respect and Safety
Disrespect, sexism, sexual harassment and sexual violence are not tolerated at QUT
Accommodation providers

The cost of adverts of affordable rental (weekly rent of $185 or less, all bills included, fully furnished) will be waived.
Limited to ONE LISTING PER PROVIDER.
All Terms & Conditions apply.

- Click here to register to submit your listings.
- You will be sent a payment instructions (subject to adherance to QLD rental laws).
- $10 for 4 week advert (T&C apply).
- Current QUT Students one free advert.
Featured Purpose Built Student Accommodation more...
Featured Managed Student Share Housing more...
Featured Residential Colleges more...
Welcome to QUT Accommodation Services
The QUT accommodation service provides students with:
information and advice on finding and securing accommodation
assistance if you have any problems arising from your accommodation.
QUT recommends that you make arrangements to stay in temporary accommodation for the first 1-2 weeks when you first arrive in order to find a suitable longer term accommodation.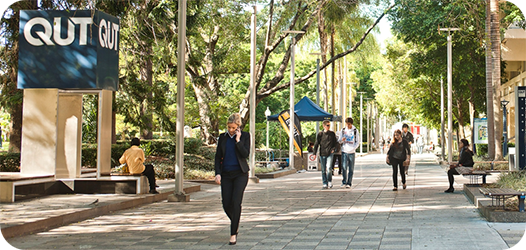 ---
Current deals for students
-- Details coming soon --
---
SCAM ALERT
There are advertisements for accommodation currently in the market that are scamming/stealing from people looking for a place to stay.
If you come across an advertisement that does not look legit, or asks you to send them money, please do not fall into the trap.
Remember the old saying "If it looks too good to be true, it probably is!"
Please go to our Scam Alert page for more details on how to spot a scam and protect yourself.